Gary Oldman's Worst Movie?
Not so long ago, a movie with Gary Oldman and Jessica Alba would have meant something. Then Oldman started getting older and Alba went into semi-retirement from acting to have children. Now both are past their prime as Hollywood stars and they have to somehow keep paying their bills. Their joint appearance in Killers Anonymous, a terribly low-grade thriller with poor scripting and irritating characters, marks these former A-listers' descent into the dregs of acting for a quick paycheck in low-rent b-movies. Watch out Nicolas Cage – you now have more direct-to-video competition.
Martin Owen's "thriller" is a confused, awkward mess about killers attending a secret "support" group where they can openly share their feelings. Throw in a botched assassination on a U.S. Senator and dumb twist after dumb twist, you end up with a slap-dash thriller filled with little action and no real suspense.
The goofy premise alone makes it hard to suspend disbelief, as nothing in the plot's set-up makes logical sense. Why would hardened killers openly confess their crimes, even to other criminals? Missing any sense of humor or irony, the movie falls flat on its face.
It should be mentioned that the characters played by stars Oldman and Alba feel divorced from the central narrative and are completely tangential to the real action in Killers Anonymous. They appear to be marketing additions by the producers. Even younger actress Suki Waterhouse throws in a bizarre cameo that makes no sense, playing off Gary Oldman's disconnected character. It's hard to believe screenwriters were actually paid to come up with these scenes.
… fans of Gary Oldman and Jessica Alba should stay away from the lame Killers Anonymous
Jessica Alba plays a lesbian assassin of some kind that fails her assignment. Alba opens the movie in a protracted conversation with Oldman's character, her stern and feared handler. It is one of the more rambling scenes committed to the silver screen in recent memory, shockingly amateurish in execution. They share no chemistry in this one scene together and both characters have no real involvement the rest of the way.
The real meat of Killers Anonymous is soon introduced. Joanna ('Jo' for short) regularly hosts a secret meeting of killers in London. It's an eclectic group, from a doctor of death to a garden variety serial killer. Think a therapy group for support and sharing their common experiences as killers.
A meeting is called right after a U.S. Senator gets assassinated and everyone in the group is on edge. Alice, a reticent young woman, shows up for the first time and somehow knows the group's secret password for entry. Not everyone is on the up and up, which drives the flimsy sense of suspense.
The direct-to-video thriller doesn't have much going for it beyond the vague promise something will happen once it gets to the bottom of the mysterious assassination that has thrown the group into chaos. From its opening moments, Killers Anonymous tries hard in establishing its cast of quirky killers from different backgrounds with idiosyncratic personalities. The script and dialogue tries, and badly fails, at becoming a British Reservoir Dogs.
Killers Anonymous has its unsavory and despicable characters talking the audience to death, as we get ill-conceived flashbacks to their most memorable murders. There's no one to root for in the haphazardly plotted thriller, though it tries hard in building up Alice as a sympathetic character before revealing her incredibly dumb backstory.
Killers Anonymous has many problems as a movie and will bore most viewers. Even fans of Gary Oldman and Jessica Alba should stay away from this lame thriller.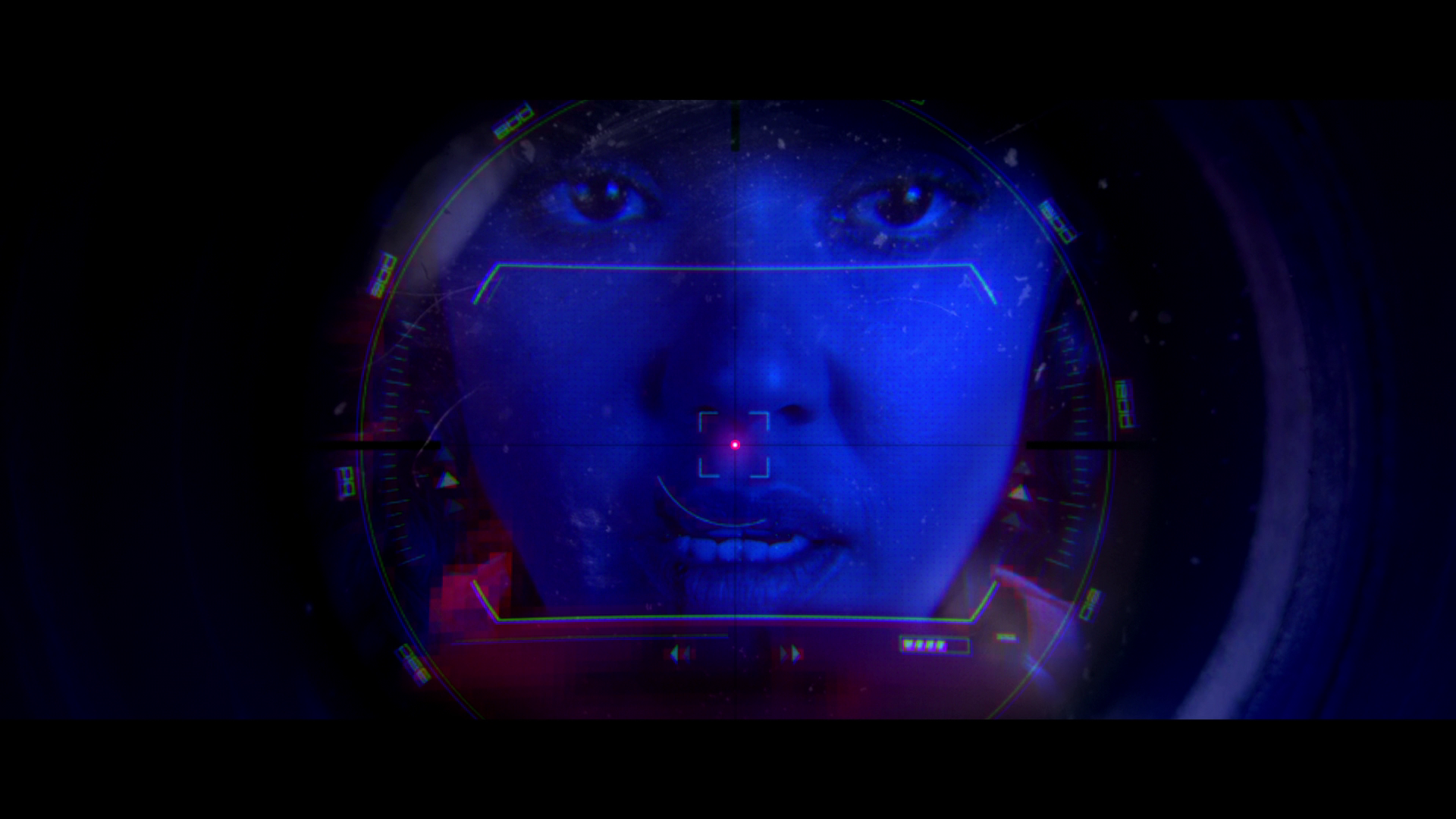 Video
The 95-minute main feature is encoded in satisfactory AVC on a BD-25. Killers Anonymous really doesn't have anything more than reasonable picture quality for a low-budget film, which Lionsgate doesn't mess up for Blu-ray. The 2.39:1 presentation is uneven in sharpness and introduces a few curveballs, including some odd aliasing when the doctor's confession receives a burst of weird cinematography.
Minor crushing in the shadows and noise in dark interiors is common. The palette is affected by the occasional exotic lighting, as some scenes are bathed in a red filter. A touch of chroma noise can be spotted. Contrast and clarity are serviceable. Definition is sketchy for a new movie production. There isn't a whole lot of depth and projection to the flat cinematography.
Audio
The ordinary 5.1 DTS-HD MA audio has a basic, unadventurous surround mix. Dialogue is flat and low in volume. Easily the best audio elements are the occasional tunes in a few scenes. They have nice dynamic range and sound in better fidelity than most other elements. Bass is on the light side, even when gun shots go off.
Optional English SDH and Spanish subtitles play in a white font, always inside the scope presentation.
Extras
This Blu-ray comes with a digital copy, now redeemable on VUDU or FandangoNow in HDX quality. Since it's a Lionsgate digital copy, it does not grant Movies Anywhere rights. A slipcover is available with first pressings.
Nothing included here could make Killers Anonymous worth viewing, but it's nice to see that Lionsgate is still committed to providing special features whenever possible.
Director's Commentary – Director Martin Owens and cinematographer Havard Helle team up in this joint commentary. The duo discuss the usual topics, from lighting to casting.
Deleted Scenes (12:11 in HD) – Six separate scenes, all finished in prime quality.
Alternate Ending (07:37 in HD) – Wildly different than the actual ending. I'm not sure if this would have made the movie better or not.
Killers Anonymous Trailer (02:14 in HD)
Lionsgate Trailers (06:08 in HD) – Trailers for Crypto, The Poison Rose and Backtrace play before the main menu.
Killers Anonymous
Movie
Gary Oldman and Jessica Alba make passing appearances in this inane thriller that falls apart almost from the start.
The 15 unaltered images below represent the Blu-ray. For an additional 16 Killers Anonymous screenshots, early access to all screens (plus the 100,000+ already in our library), 75+ exclusive 4K UHD reviews, and more, support us on Patreon.
---