In 2013, Blu-ray began facing its technical challengers in growing streaming accessibility and ease of use in early release digital. Yet, Blu-ray remains a superior choice for those with cinematic discretion. As such, it is award time but first some rules:
1. This is a list about home video releases. While it may seem like selections came out ages ago, the only date that matters for inclusion is the Blu-ray street date.
2. DoBlu didn't review or see everything that came out in 2013, so a few categories have "Missing Links," where certain discs which received high marks elsewhere are tossed in as contenders. It offers something to consider in addition to our own picks. Feel free to add more to the comments.
3. The "worst of" categories could have been overloaded with direct-to-video space fillers, but the decision was made to limit it to the absolute worst with an eye toward big budget. The "best of" for animation is similar. Almost any CG animated film could make it, but the category is narrowed for space.
4. If you would like to buy any of these Blu-rays, every winner (and loser if you're a masochist) has a link to DoBlu's full review, which contains an opportunity to purchase said disc from Amazon. Doing so helps DoBlu grow, so thanks in advance!
Best Video (Live Action)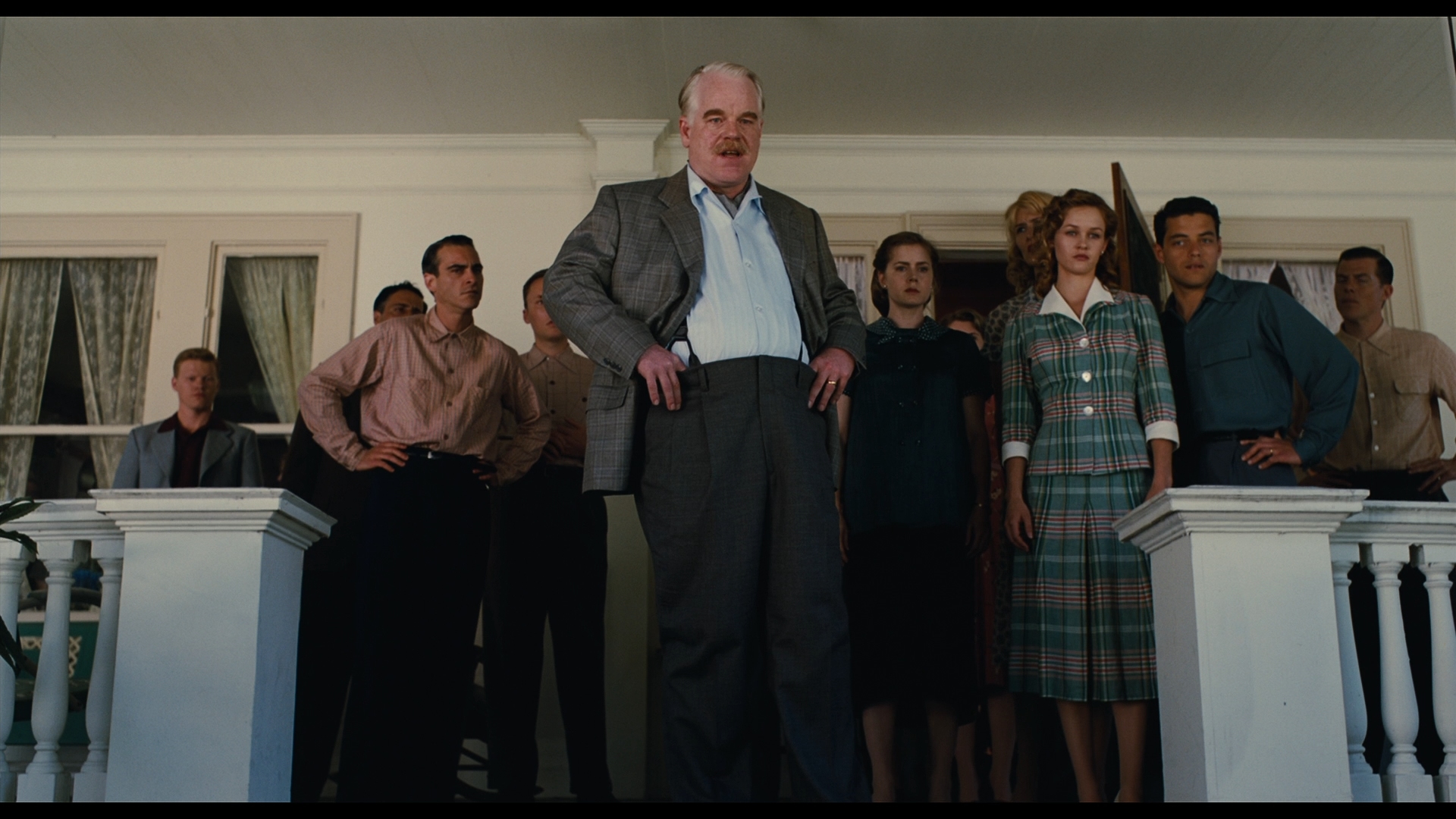 The Master – (Chris' Pick)
Film is dying, or so we're told. Then comes something like The Master to push said death warrant aside. Captured in 65mm, more in line with IMAX productions, Paul Thomas Anderson pairs with cinematographer Mihai Mălaimare Jr. for visual allure, brimming with definition. Fox's encode sits back and enjoys the limelight, effortlessly resolving any complications and preserving a dazzling, fidelity soaked film-based source.
GI Joe: Retaliation – (Matt's Pick)
It's another film-based source, although this slinks in on 35mm, puny compared to The Master, if no less brilliant in its visual scope. Retaliation is driven Hollywood, with baked in digital color schemes but a contrast and sharpness which belittles competition. This is the buff guy flick, full of sweat and open pores, all visible into the maximum capabilities of 1080p.
Ninja II: Shadow of a Tear – (Chris' Pick)
It's a common question why DoBlu waits to do "best of" lists (as most have published theirs), and Ninja II is why. Released on December 31st, Ninja II slipped onto the list as one of the final contenders of the year. If you are a proponent of digital, here is your glory disc. Showcasing wide capabilities of the now matured video capture format and without millions of financial backing, the disc is an astonishingly crafted, carefully considered visual peak.
Runners up: Wolverine, The Impossible, Django Unchained, Lincoln, Life of Pi
Best Video (Animated)
Monsters University – (Matt/Chris Pick)
Disney's champion for 2013 was the furry Pixar fiesta filled with an assortment of delectably detailed creatures. Whether they were scaly, hairy, or slimy, the impeccable source animation embedded monumental details and, shocker (not really), Disney's Blu-ray harnessed them all. It's a dazzling and jaw droppingly gorgeous disc which suffers from precisely zero problems.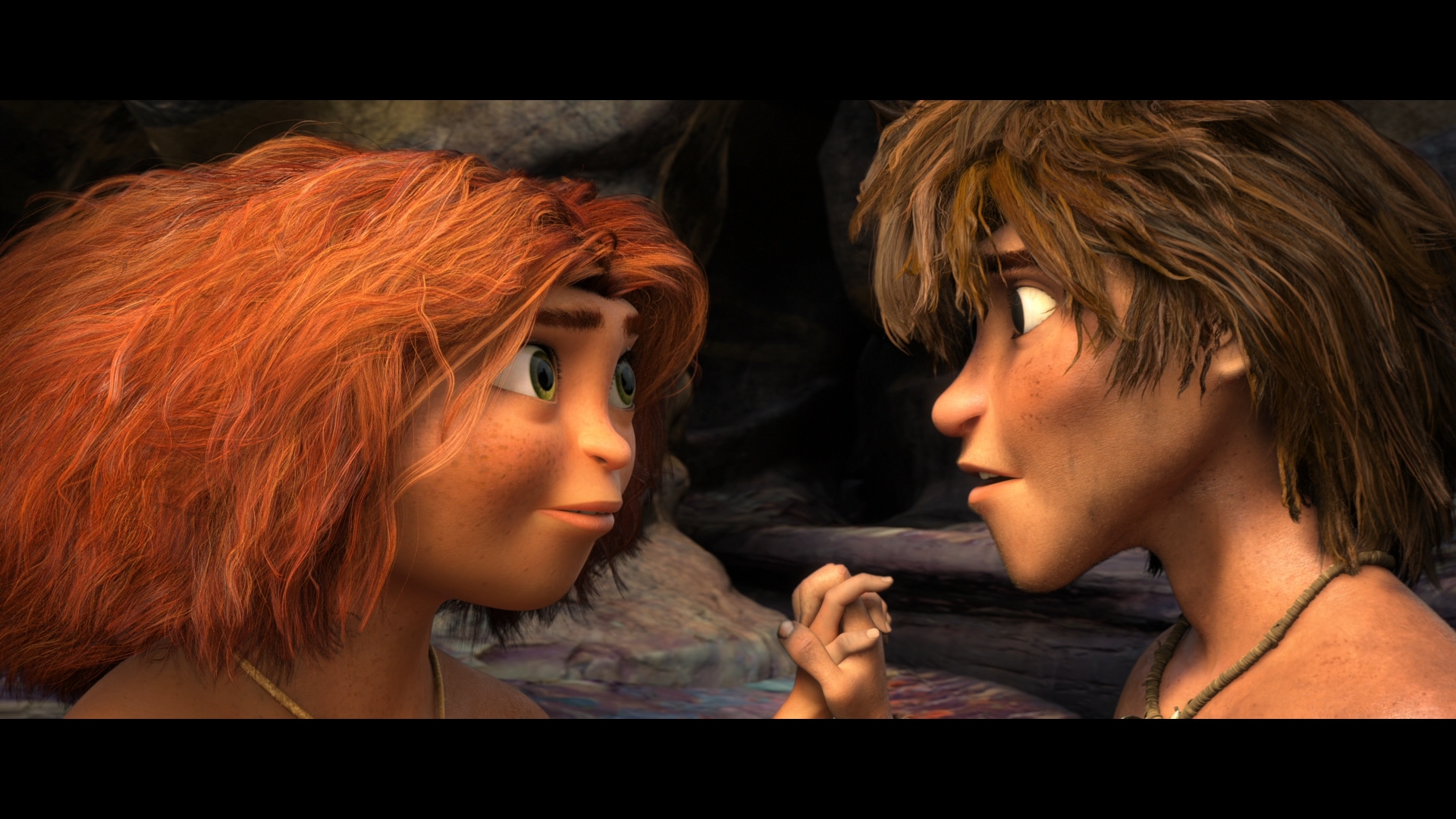 The Croods – (Matt's Pick)
Despite characterized humans – okay fine, cavepeople – Croods embellished realism. Whether the jungle environments were spewing precision foliage or close-ups where dipping into stunning facial details, the disc is not one to be left ignored. Doubly impressive are tight black levels inside caves as the paranoid family scurries into hiding or the stupidly perfect up-churned dust during climatic moments. No compression issues here.
Epic – (Matt's Pick)
Epic's world was one of miniaturized nature and splashes of color meant to clash with its villainy. A spiteful anti-nature brute lives in coldly cast grays, ballooning the splendor of those lush green lines held by prototypical friendly troops. It is a war zone, yet one so flawlessly created into a CG marvel as to burst from saturated seams with nothing but pleasantries.
Missing links: Planes, Despicable Me 2
Best Video (Catalog)
Niagara – (Chris' Pick)
Marilyn Monroe always shines on Blu-ray, but this meticulous Techicolor splendor is draped in more than feminine beauty. Drenched with color and flawlessly threaded texture, this is Hollywood in its film-based prime. Niagara looks new and can churn out images of such density to weave its way into the tightly contested new release category – and it's from 1953.
Ghost & Ms. Muir – (Chris' Pick)
From Technicolor to black & white, Ghost & Ms. Muir delivers on its necessary credentials with popping gray scale and flawless grain reproduction. Fox's restoration squad renders a high resolution scan with impeccable gloss, sourced from a print freed from the buzz of stray dirt or scratches. Critical to the Oscar-winning cinematography are deepened shadows, captured here in full splendor.
The Blob – (Matt's Pick)
After decades of rotting home video releases, Criterion snatches up an often dismally portrayed cult sci-fi gem, rendering it with class, sophistication, and respect. Detail is harnessed to levels few have seen since its original projected print release (if even then). Splendorous color mingles with preserved grain to embed the kitschy visuals with flawlessly overlapping technical parameters.
Runners up: Little Mermaid, Wizard of Oz 75th Anniversary
Best Audio (New Release)
Pacific Rim – (Matt's Pick)
Bass, bass, bass. Pacific Rim's awe inducing stomp fest clobbers even the best LFE device with persistent and punishing information. If giant monsters and robots dueled in your city, well, this disc would probably still be louder. Audio mixing goes beyond a bass puncher, slaughtering surrounds and stereos with impeccable tracking. Fights in the rain, fights in the city, ambient noise in towering holding areas – Pacific Rim is a staggering big budget accomplishment.
The Conjuring – (Chris' Pick)
It's a scare fest of horror proportions where things do in fact go bump in the night… or day, or afternoon, or whenever the home theater sucks up electricity. Creaking floors and rushes of bass are par for the genre course, only here utilized to superior satisfaction. Mixing elevates the film to generous and giving levels, assuming recipients asked for rushes of jump scares created purely by the majesty of the uncompressed codec.
Man of Steel – (Matt/Chris Pick)
Debate the merits of Zach Snyder's visually kinetic do over of the comic legacy, but do not forget to adjust for the mass of aural appeal this film (literally) punches out. Clashing with General Zod throughout Metropolis, Man of Steel becomes stupidly powerful and audio purity amplifies already obscene levels of action. Glitzy and expensive audio elevates this Earth-bound struggle to Godzilla levels, plus this is hardly the only squabble Man of Steel presents.
World War Z – (Matt's Pick)
This could be the most overloaded category DoBlu has ever covered. After battling, deleting, and changing things around, World War Z still stood out over a monumental list of gun firing, space faring, end of the world blockbusters. Why? World War Z's sense of place, from city exteriors being overrun by undead creepers to the subtle scrapes of lurching dead inside safe zones. Design never allows viewers to feel "safe," and that is more integral to what audio can do as opposed to hard firing bullets.
Absurdly long Runners up list: Star Trek Into Darkness, GI Joe Retaliation, A Good Day to Die Hard, The Hobbit: An Unexpected Journey, Zero Dark Thirty, Life of Pi, Skyfall, White House Down, Iron Man 3, Fast & Furious 6
Best Audio (Catalog)
Jurassic Park 3D – (Matt's Pick)
While some will admirably cling to their Laserdisc editions for boomy, bass-driven dinosaur attacks, mixing work here has brought forth a fresh, totally revitalized Jurassic Park aural ride. This island off the coast of Costa Rica has never sounded so lush, and impact from rain drops during the iconic T-Rex jeep assault is pure sonic magic. Elements of John Williams' score previously buried are spring from their underbelly existence to mingle amidst the prime.
Willow – (Matt's Pick)
Willow released in 1988, and through this audio remastering, few would ever know. Sprinting to a lavish conclusion of thunder, rain, and spurts of magic, Willow breaks free from its dated confines to soak up modern flourishes, sans any abnormal touches. Mixing spritzes original source elements liberally around the sound field, sparking to life stop motion dragons and sonically luxurious chase scenes. And that James Horner score? It's still masterful.
Jazz Singer – (Matt's Pick)
Warner's work to capture the brilliance of Al Jolson's voice in a groundbreaking cinematic moment is beautiful. Released in 1927 with the barest of sound elements at all, modern techniques wrap up this talkie landmark without pops, clicks, or abrasive static. Yes, Jazz Singer blurts out its age, but does so with such grace and vigor as to prove impeccable in the catalog landscape. This is not an abrasive action film, rather an intense dose of clarity for the historically appreciative.
Best 3D
Pacific Rim – (Matt's Pick)
Imagining Pacific Rim without its 3D is difficult. The film demands every technological advantage, from unusually enormous screen size to copious sound, and yes the depth afforded by stereoscopic glasses. Say what you will for post conversion (and there are reasons to be fearful), but Pacific Rim proves how to handle the process and shatter notions of the format. Clashing robots and city rummaging monsters make the medium generous with its scale, and peering into the mix without those glasses changes the entirety of the scope.
Monsters U – (Matt's Pick)
Central to Pixar's sequel is a college campus, wrapped up with trees, gating, buildings and more, all stretching deep into a background panorama which takes the full strength of 3D to fully comprehend. When not displaying flawless environments, Monsters U is toying with designed perspective to pull and stretch to the maximum of the format. It's rarely exploitative and lets the tech live naturally (and effectively) in its fantasy world.
House of Wax – (Matt's Pick)
Back when 3D was nothing short of pure gimmickry, out popped this Vincent Price-starring horror piece which lavishes affection on pure depth intensity. Shot in what appears to be archaic fashion – using a specialized camera rig with adjustable mirrors – House of Wax is arguably more intense than any disc on the format. At times, it's almost too much, but that's part of the charm. Smiles can only be drawn from an overlong paddle ball demo tossed directly at the lens, and the sequence works brilliantly to jar the audience into 3D submission.
Runners up: The Hobbit: An Unexpected Journey, Escape from Planet Earth, Jurassic Park
Best Extras
The Exorcist: 40th Anniversary Edition – (Chris' Pick)
Warner jammed their double dip of this demonic possession icon into snazzy packaging, doubly insuring the discs contained inside kept to the same content standards. Three discs flood this collection, priming viewers on production while dumping multiple cuts of the finished film with individual commentaries. Previous buyers have reason to slink into the mix again, Exorcist a poster child in how to properly re-issue home media.
The Puppetoon Movie – (Matt's Pick)
Sadly locked to a limited edition, this disc swirls around famed producer George Pal's career, and is arguably more in-depth than any biography. This is not all Pal-related either, with vintage (and previously unseen) interviews about stop motion techniques from masters like Ray Harryhausen. Not enough? How about a second feature, The Great Rupert, and a slew of other perfectly mastered HD animated shorts couple with a DVD offering even more shorts?
Cleopatra – (Chris' Pick)
Arguably more well known for its creation than the finished cinematic lump it would become, Cleopatra triumphantly reaches Blu-ray with deep documentaries, a rich commentary, and newly minted featurettes. Teasing deleted footage without providing it seems cheap, but it is a tantalizing look at missing pieces to this mega-budget studio drama. Snippets of private letters further the behind-the-scenes aura.
Runner up: Monsters U
Most Disappointing
Galactic Adventures: 3D Sun/Mars 3D – (Matt's Pick)
NASA went to Mars. They also went to the Sun. On both missions, devices were equipped with 3D cameras to best capture these two alien landscapes, and resulting footage came to Blu-ray. And it's terrible. No, not the images themselves which carry the appropriate mystique and allure, rather the headache inducing forced dimensionality which makes much of this disc impossible to watch. When the Sun-based feature opens with the blazing star stretched into an egg shape to exploit 3D past the edge of restraint, it's time to ditch this one.
Smiley's People – (Chris' Pick)
British TV devotees were on the verge of a gift when this series made it Stateside (and on Blu-ray). For those folk, they were unfortunately bludgeoned by masters creeping up from the depths of DVD. Upscaled and only to 1080i, this 16mm production is a rush of issues in search of a positive. There were none.
Sword in the Stone – (Matt/Chris Pick)
Disney's impeccable Blu-ray streak stopped here. Dead. The worst animated Blu-ray to pass through this site since Gulliver's Travels was this spirited medieval tale, unfortunately bludgeoned by traitorous noise reduction. Lines are no longer lines. Colors seep. Shots with distance are impossible to decipher. Background detail is overturned. Ringing is everywhere. Oh, and that's only the beginning Disney's creeping crud.
Worst Of
Embrace of the Vampire (1995) – (Chris' Pick)
If you're into Alyssa Milano (like, all of her), this cult video hit was directed toward you, unless "you" happen to be the HD enthusiast browsing a website based on HD enthusiasm. Which you probably are. Anchor Bay pops this sucker onto Blu-ray with no regard for resolution, only switching codecs for the appearance of applying some measure of quality control. Embrace of the Vampire is bleeding out even for DVD, let alone Blu-ray.
The Internship (Movie) – (Matt's Pick)
Yes, the Google movie. How Owen Wilson and Vince Vaughn were sucked up into this vortex of cinematic snot will simmer in the underbelly of Hollywood mysteries, mostly because no one will ever care to find out. All The Internship proved is that landing a high-end tech job at the world's largest search engine requires a degree in Quidditch. This is beyond hackneyed and lazy. Maybe they could replace Quidditch with search algorithms that point to DoBlu?
Sword in the Stone (Video) – (Matt/Chris Pick)
We're putting this Disney debacle here too. Because we can. And it deserves the scourge.
Dragon Lord (All of it) – (Matt's Pick)
Jackie Chan's 1982 comedy barely flickers in the stuntman's resume of awesome – aside from a dazzling shuttlecock sequence. Echo Bridge then picks it up for Blu-ray distribution, purely to use the silver-stamped logo and blue casing. Compression is amongst the worst on the format, the print is in dire condition, and mastering is pulled from sometime in the late '90s (or thereabouts). Oh, and the English dub is embarrassing, mucked up further by distortion.
Runners up: Spiders 3D (3D), Spring Breakers (Movie)
Best Movies
Prisoners – (Matt's Pick)
This is a story of a kidnapping, a father who works within his own rules, and a cop who believes anyone could be guilty. With precision tension and terrifying potential consequences, Prisoners is both a literal and metaphorical title. Everyone in the film is locked down, prisoners to these events and the media hype which surrounds them. Superior performances from a cast of modern greats adds marketable leverage, even if the script itself could conquer all without marquee value.
Ninja II: Shadow of a Tear – (Chris' Pick)
When Chris completed his review, the email he sent stated, "Movie of the year." He didn't name the movie, but it was somehow obvious. This raucous, rough and tumble fight flick is pure joyous nonsense, a celebratory throwback to direct-to-video video store aisles. Ninja II takes a quality leap, slinging triumphantly goofy and violent choreography en masse to sell its rib crunching punches. The film is an unapologetic brawl and resoundingly pure guy flick. If you are into films for escapism, few perform better.
Argo – (Matt's Pick)
Behind the news coverage of the Iranian hostage crisis was this story of a fake science fiction film project, built by the CIA, with the intent of rescuing trapped American citizens. With historical implications, Argo spawned to life, taking messy foreign politics and turning them into an often breezy feature. Ben Affleck leads with a stoic face as drama heightens while the background unfolds into a cheerfully inept Star Wars knock-off. The entertainment mixture is flawless.
Runners up: Flight, Hansel & Gretel: Witch Hunters, Fruitvale Station
If you're nostalgic, take a peak at DoBlu's 2012 and 2011 picks!
---