The Movie
One of the great underrated classics of the '80s, Harry and the Hendersons tells the story of your average American family who runs over a friendly Bigfoot, only to bring it into their home to treat it as one of their own. It sounds like a bad episode of a sitcom, but Harry is so unbelievably charming (with help from Rick Baker's animatronics and Kevin Peter Hall's suit work) you can't help but love him. Emotional, involving, and unforgettable, Harry and the Hendersons is perfect family fare.
DVD History
Amazingly, Harry and the Hendersons did not get a DVD release until 2007 from Universal (further showing how vastly under appreciated it is), and was denied the opportunity to be shown in hi-def on HD DVD. The transfer was exceptional for the format, and the print was in excellent shape considering it was the 20th anniversary. Grain was left intact so this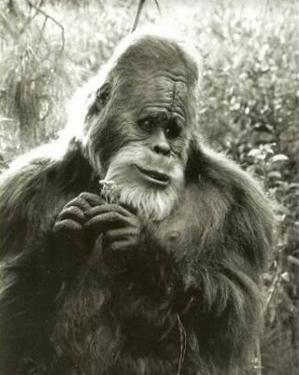 master may have been viable for hi-def as well. Harry's thunderous stomps as he learns to "sit" were satisfying, and the moving  score by Bruce Broughton bled nicely into the surrounds.
What to Expect on Blu-ray
Probably quite a bit. Given the condition of the source and the apparent lack of digital tampering, Harry could shine in hi-def. The bigfoot fur could be a bit of an aliasing or compression nightmare, but with some careful mastering, can be handled. Likewise, the pounding stomps of Harry could sound superb when uncompressed.
---